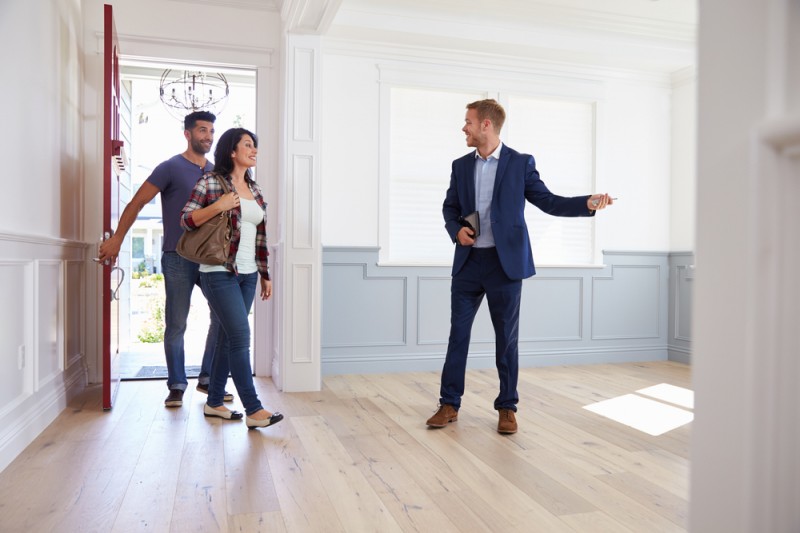 How to prepare your property for a viewing
By Thomas Brown Estates published on 3/06/17
When selling a home it may seem obvious, but doing everything in your power to minimise the risk of leaving anything to chance is a major advantage. The property viewing is one of the most important aspects of the sale and a great deal of emphasis should be put on getting your home in shipshape for the viewings. We have accumulated a short list of advisable tips to ensure that your property will be too much to turn down for any viewers.
First impressions are so vital when staging your property, because a buyer will unconsciously make an instant decision on whether they like the home. A good to way to approach the situation is to put yourself in the shoes of a buyer and not as the homeowner, thinking how they would like to see and explore the property.
Some of these tips are easy fixes, others may require a bit more elbow grease, but will all be worthwhile in the long run when viewers are left unable to find any flaws in the property and without an excuse not to buy.
Finish off any of the odd DIY jobs you have left neglected, whether it may be completing the painting, fixing the kitchen drawers or laying the flooring. Although some buyers revel in the challenge of fixing up a property, the majority appreciate a finished home, and tying up any loose DIY ends will ease their uncertainties.
A cluttered home is a messy home and this is a no no for viewers. Ensure that everything is stored away in a neat and orderly fashion; there is nothing worse for viewers than having to navigate their way through a property obstacle course. Expenditure into additional storage could be a wise investment to help tidy away those loose ends.
Let in the light, having a well-lit house is always going to be an advantage, nobody wants to look around a dark and gloomy residence. Natural light will always be first choice, but if the weather doesn't want to play ball, use artificial lighting to help illuminate the spaces. On the flip side, don't get carried away, people don't want to be blinded by the bright lights either.
Having an odour filled home is a certain negative and will need to be addressed before any viewers step foot into the property. You may have pets and be unaware of their whiff, but it is likely that a potential buyer will pick up on the smells.
Making sure you have finished off last night's dirty dishes may seem like another bit of obvious advice, but guaranteeing that the home is spick and span can only work in your favour. Any pots and pans, plates, glasses or cups need to be stored away neatly to keep the home looking orderly and presentable.
The exterior of a home is an easy thing to overlook, but carries a heavy weight of importance for viewers. Firing up the lawn mower, cutting back the hedge, pressure washing the patio and weeding the unloved flower beds could make all the difference between the viewer putting in an offer and not.
Emitting a welcoming aura can be difficult to replicate to a stranger, but making sure the home is at a hospitable temperature is a good start. Make sure the heating is on if the there is a chill in the air and open a few windows if the sun is out in full force.
A final tip is to reconsider the no shoes rule. Asking a viewer to take off their shoes may lead them to feeling uncomfortable which is best to avoid, you want them to feel as relaxed as possible when looking around the home.