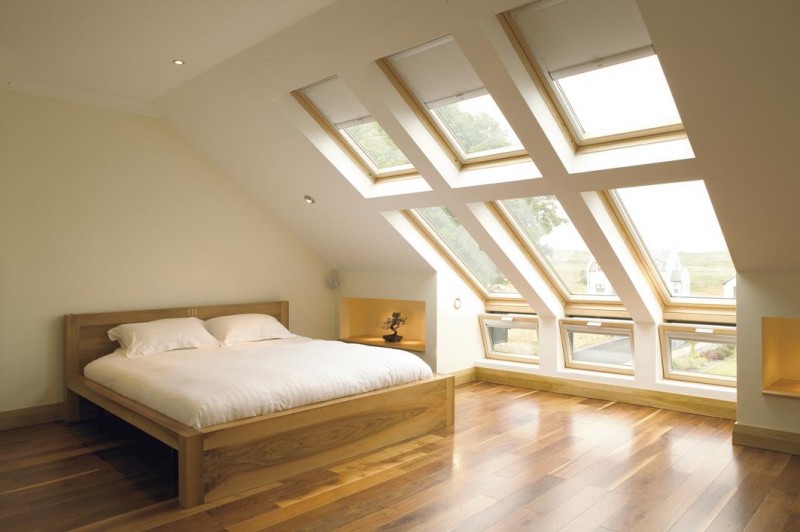 5 Worthwhile Value Adding Investments
By Thomas Brown Estates published on 14/07/17
No vendor wants to sell their property for a below par price, meaning that investing finances and effort into home improvements can greatly aid the guarantee of achieving a good price on the sale. Enhancements to a property can breathe a new lease of life and add to the current value of the home. Here are five value adding improvements that we believe are worthwhile investing in.

1. AN EXTENSION
Extensions can come in all shapes and sizes and can be instrumental in adding value to a property. An extension that is done well and adds well-proportioned rooms to your property, whilst remaining sympathetic to the current architecture can be a major selling point.

2. LOFT CONVERSION
If your loft space has adequate room for a conversion, it can create a healthy return and some additional living space. An extra bedroom can reportedly add between nine and 10 per cent to the value of your property, particularly if the bedroom is a loft conversion. It is worth noting that it is not advisable to eat too far into your loft space if it is in short supply.

3. EN-SUITE
The accumulation of a supplementary bathroom is always a valuable selling point, and the demand for en-suite facilities have largely been fuelling this trend, predominantly in master bedrooms. A leading expert has cited that an extra bathroom can add up to six per cent to a property value.

4. NEW KITCHEN
Although a new kitchen is a substantial investment, many consider the kitchen to play a pivotal role in a home, often serving as the focal point, particularly with the modern trend of open plan kitchen/diners. Providing an attractive and low maintenance kitchen will inevitably generate a more generous return, with research suggesting an addition of six per cent to your property's valuation.

5. CONSERVATORY
Our final suggestion is the construction of a conservatory, fashioning an open plan, glass panelled room which can be utilised throughout the year, whilst appreciating exterior views. It could mean you forfeit some of your garden, but will entitle you more internal space and depending on size, you may not even need planning permission. The experts have suggested that a conservatory could add up to five per cent to a home.

If you have recently carried out some of these home improvements and you now want to think about putting your property onto the market, Thomas Brown Estate Agents Orpington can offer you a free valuation. Please call the office on 01689 884444 or email sales@thomasbrownestates.co.uk to arrange this.